Blue Ocean Group (International) Co., Ltd. is headquartered in Hong Kong. Shenzhen Blue Ocean Business Consultant Ltd. is the headquarter of Blue Ocean Group in mainland China. The Group was founded in Hong Kong in 1980 and has a history of 35 years.

During the 35 years, from the investment introduction of projects, to today's international project cooperation and cross-border mergers and acquisitions and cross-border equity transactions, we have accumulated extensive experience in international project cooperation, and built a network of international companies, international business associations, international investors and financiers.

In 2009, in line with the requirements of world economic integration, we established Blue Ocean in Hong Kong and Shenzhen. Shenzhen-based Blue Ocean and Hong Kong-based Blue Ocean are integrated companies.

Blue Ocean is an international platform that provides comprehensive services for domestic enterprises and individuals for overseas development. So far, Blue Ocean has provided over 20,000 enterprises and individuals with several services, like Hong Kong and overseas company registration, overseas business and planning, international technology project cooperation and equity transaction.

Centered on meeting client's requirement of overseas development, our international teams in Shenzhen, Hong Kong, Silicon Valley, Los Angeles, Seoul, Paris and Sydney are at your service all the time.

Our Positioning: Blue Ocean is a platform that provides services on the project like business, immigration, technology transfer, asset management and education in order to connect international enterprises and Chinese enterprises. It provides professional overall solution for the internationalization of Chinese enterprises and the sinicization of international enterprises. It is a bridge for communication and cooperation between domestic and international clients.

Our principle: international cooperation, innovative services and global interconnection.

Blue Ocean holds regular international entrepreneurs association meetings and expert's lectures on the topic of international trade, investment and financing, immigration and education to set up a platform for communication and cooperation between international and Chinese entrepreneurs. By organizing various business delegation to visit chambers of commerce, international business organization, it paves the way of international development for clients. Blue Ocean organizes delegation to visit local government departments and chambers of commerce to safeguard enterprises' legitimate rights and interests at home and promote client's project investment and development at home.

Strategic Partners
1. International Enterprise Directors Association in Hong Kong (a platform that connects international and Chinese enterprises).
2. China ASEAN Free Trade Area Entrepreneurs Association
3. Europe-China Commercial Union in France
4. The accountant in San Jose, Silicon Valley, the US
5. Swiss, Israel and Italian project investment and technology transfer company
6. Hong Kong Management Association (corporate training and entrepreneur's further training)
7. Shenzhen Project Care Foundation(China's charity cooperation)


Blue Ocean's Services:

Offshore Companies Registration
Companies Registration in dozens of countries and districts, such as Hong Kong, Mainland China, BIV, the United States, Cayman Islands,the United Kingdom, Germany, France, Marshall, Seychelles, Singapore, New Zealand, Macau,Samoa, Panama, Bahamas, Canada, Anguilla, Brunei, Bermuda,Belize, Luxembourg, Delaware, and so on.

Immigration Services
American immigration, Hong Kong project immigration, European immigration(UK, Germany, France, Italy, Belgium), Australian immigration, Hungarian immigration, Portuguese immigration, Greek immigration, Canadian immigration, etc.

Extended Services
Platform for European, American, Australian and Asian project cooperation and communication, Hong Kong finance and tax planning, corporate secretarial services, global trademark registration, notarization of international lawyer, offshore planning lectures, offshore wealth management, subsequent annual inspection, accounting and auditing, overseas fund management, overseas trust, overseas financial management, legacy and inheritance management, financing, study abroad, study tour, MBA degree certificate from internationally famous universities, domestic and international equity swap, etc.

Blue Ocean Team
With the professional spirit, Blue Ocean staff provides overall professional solutions for internationalization of Chinese enterprises and sinicization of international enterprises, and builds a platform of communication and cooperation for the clients at home and abroad. Focusing on satisfying client's demand for overseas development, our international teams in Shenzhen, Hong Kong, Silicon Valley, Los Angeles, Seoul, Paris and Sydney are at your service all the time.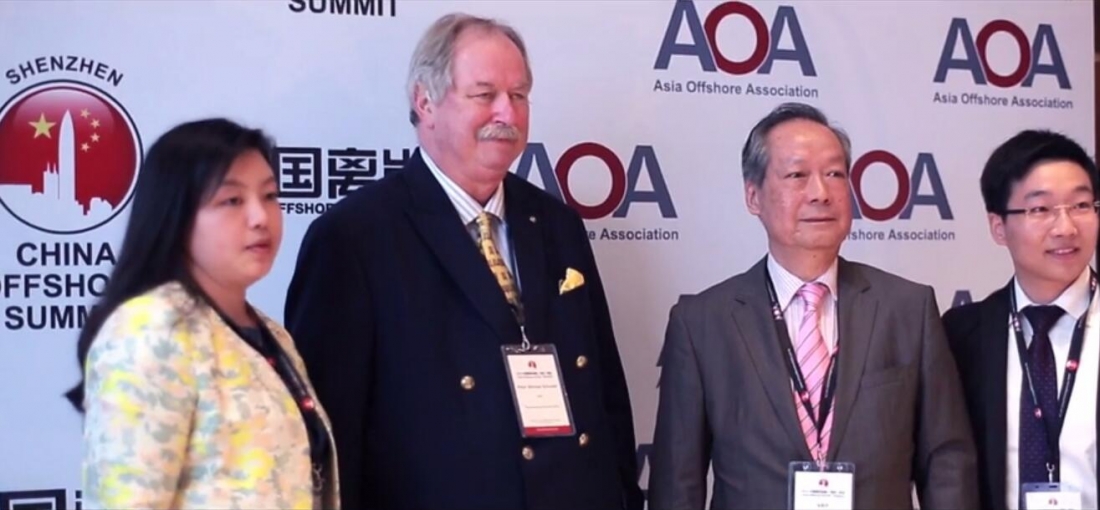 Blue Ocean Culture
Ambitious but practical. Welcome to join Blue Ocean Group and work together with globally integrated companies around the world. Hotline:4008-255-128